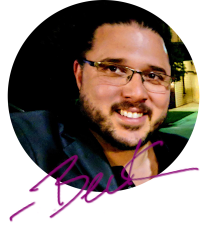 Beck, CEO
Beck, aka Brian Beck, is an Educator that has 20+ years working in Higher Education in Digital Imaging & Design, Instructional Design, and Faculty Development.
Over a decade ago, he realized there was a lack of focus on innovation through technology that would truly impact taxpayers and public education.

Where did learnOPENtech come from?
The inspiration for learnOPENtech came from a community outreach project Beck helped start in San Angelo, Texas in 2011 named TexOS - The Texas Open Source Project. The program took donated computers from the community and partnered with school counselors and other non-profit organizations that work with kids and families who didn't have access to technology in their homes. They would pass along TexOS's application for the kids to fill out as to how a computer would help them. After the students went through training on the Open Source computers, they got to take them home, free to keep and encouraged to share their knowledge with others.

New Computers, new mindset

Organizations we've worked with
NAACP of San Angelo, Texas

Southside Lion's Club of San Angelo, Texas
Habitat for Humanity of San Angelo, Texas
Heart Gallery of Northwest Texas

Angelo State University
Howard College in San Angelo, Texas
TAME - Texas Alliance for Minorities in Engineering
San Angelo Museum of Fine Art Education
CREO of San Angelo, Texas
What LOT Focuses On
Improving student classroom and academic performance
Improving student understanding of technology as it applies to life, as well as educational success
Providing low cost access to educational and other useful software for all other purposes
Helping students see technology as a bridge to communication
Creating an active learning mindset that spreads from students to friends and other family members